">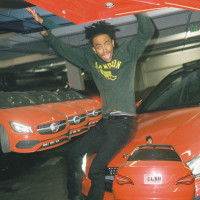 © Copyright 2006-2017 Australian Music Report ™
For more information, contact
mark@aumreport.com
All Rights Reserved.
"1 Night" could be the commercial breakthrough Mura Masa seems completely disinterested in. The UK producer joins forces with Charli XCX on a summery banger that bridges the gap between his off-kilter brand of electro and her innate pop sensibility. The result is a track that maintains its cool credibility while also being accessible to a wider demographic. In other words, it's pop music done right. "We had a connection, but I'm not the type of girl who wants serious affection," Charli declares coldly. "It doesn't belong in my world." "1 Night" is the second single in Australia, from his upcoming debut LP, To Fall Out Of Love To. It follows A$AP Rocky-assisted "Love$ick."
Weak- "But I'm weak, and what's wrong with that? Boy oh boy I love it when I fall for that" By far one of the best on the EP (the comments on Youtube agree with this statement) This song focusses on the temptation of the average teenager such as girls, sneaking out, and partying. This is one of those summer songs that you feel like you should listen to by the pool. This song like the previous has a steady beat and impressive production behind it. The mixing done by the brothers is unlike any other and makes any and every song they produce, a get-up-and-dance song!
SOLO DANCE
Martin Jensen | UMA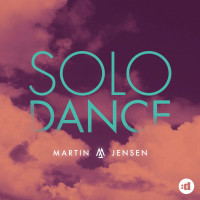 Danish DJ Martin Jensen is back with a new single. After having a huge international hit last year with 'All I Wanna Do', the 25 y.o. DJ is already Top 10 in: Norway, Sweden and Denmark with his latest release 'Solo Dance'.This song is also climbing up the charts very fast in Germany, Finland, Austria, Switzerland, Latvia, Lithuania, Czech Republic, Slovakia, Estonia, Malta and Luxembourg. If you like tropical house and partying this is your tune and last but not least this track sounds like an absolutely worldwide hit. Keep an eye on it.
The Portland-born rapper Aminé had one of the breakout hits of 2016 with "Caroline," a charming and bouncy little single that came out of nowhere to clock north of 100 million YouTube views. Now comes the hard part: coming up with hit number two.

To that end, Aminé is rolling with "REDMERCEDES," a new single that sounds like Sage the Gemini doing a song with Swizz Beatz-a good idea that is executed well.
COME PARTY
Polish Club | UMA
The howling Sydney rock-soul duo have dropped there second single 'Come Party', announcing that their highly anticipated debut album Alright Already will be out March 31st, supported by their biggest headline tour to date. Come Party' is like a rope tied to your hips which jerks your body sideways in double time. All sweat-spattered drum-skins, grunting hyper-agitated guitar, it's exhilarating garage-soul that makes your blood fizz and your ears sing like a trash can falling down a set of concrete stairs.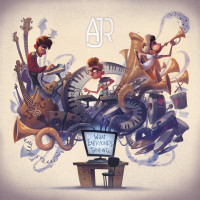 1 NIGHT
Mura Masa ft. Charli XCX | UMA