">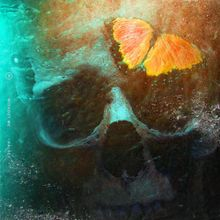 Jackie Chan
Tiesto & Dzeko ft. Preme & Post Malone I EPIC/SME

"Jackie Chan" is a song by Dutch music producer Tiësto and Canadian music producer Dzeko featuring vocals by Canadian singer Preme and American rapper Post Malone. The song was released through Musical Freedom on 18 May 2018. It was written by Tiësto, Louis Bell, Preme, Post Malone, Dzeko and Luis Raposo Torres. The title of the song is a reference to the martial artist and actor of the same name. The track was originally featured on Preme's debut full-length album, Light of Day, released on May 4, 2018. Upon hearing the vocal in the studio, Tiësto and Dzeko decided to produce an alternate version with crossover club appeal. "Jackie Chan" had looked like it, was headed off on the chart, but with increased Airplay this week "Jackie Chan" moves up from #66 to #40, making a move of 26 places after fifteen weeks on The Hot 100, which makes "Jackie Chan", This Week's Power Hit.

Hip-Hop infused EDM songs are certainly not new, but for quite some time now they've been becoming even more popular with trap and heavy bass tracks. However, those aren't the only genres rappers are featured in. For instance, Tiësto and Dzeko have just dropped a hip-hop infused future house track with Post Malone and Preme that is definitely one of 2018's summer anthems.

"Jackie Chan" is a positive feel-good song that has those sweet tropical vibes that every summery record has. With a warm guitar, uplifting drops and catchy lyrics accompanied by Post Malone and Preme's perfectly fitting vocals, this fresh hip-hop infused dance release is too good to be true -and trust me, by the time the song ends you'll be looking for more and can't help but put it on repeat. But you know, "Jackie Chan" isn't the only EDM hip-hop crossover that works really well.

© Copyright 2006-2018 Australian Music Report ™
For more information, contact mark@aumreport.com
All Rights Reserved
.




#1 SINGLE ACROSS AUSTRALIA
BE ALRIGHT

Dean Lewis l
ISL/UMA

Commercial radio keeps faith in Dean Lewis as Be Alright makes it five weeks in a row at #1 on the The Hot 100. Maroon 5 feat. Cardi B continues to hold on at #2 with Girls Like You, Girls Like You" is a song recorded by American band Maroon 5, from their sixth studio album Red Pill Blues (2017). A remix version was released by 222 and Interscope Records, as the album's third single on May 30, 2018, featuring American rapper Cardi B. This version was written by Adam Levine, Cirkut, Cardi B, Starrah, Jason Evigan and Gian Stone and was produced by Cirkut and Evigan. The single has reached a peak of number two on the US Billboard Hot 100 chart, making it the second top 10 entry from the album, Maroon 5's 14th and Cardi B's sixth top-ten single overall. With "Girls Like You" following "I Like It" at the top of Radio Songs, Cardi B became the first female rapper to ever replace herself at number one on that chart. Calvin Harris & Sam Smith move from #7 to #3 with Promises, What do you get when you mold together the sounds of Sam Smith, 26, and Calvin Harris, 34? Pop music perfection. The two music megastars came together for the release of "Promises," and it's honestly a music match made in heaven! The smooth vocals of Sam give the track it's soulful vibe, but the classic Calvin thumping beat we know and love is still there! Together, the two can do wrong, and "Promises" in an instant hit! George Ezra moves from #6 to #4 with Shotgun, The song reached number one on the UK Singles Chart, becoming Ezra's first number-one song in the United Kingdom, and was certified platinum in the country. It also topped the Irish Singles Chart and the Scottish Singles Chart. In September 2018, the song topped the UK's Official Top 40 Biggest Song of the Summer 2018 and Ireland's Official Top 40 Songs of the Summer. 5 Seconds Of Summer drops from #3 to #5 with Youngblood, which spent five weeks at #1 earlier in the year
.


Jonas Blue feat. Jack & Jack move up from #8 to a new peak of #6 with Rise, 28-year old English DJ and producer, Jonas Blue returns with "Rise," his second single of 2018. All in all, "Rise" is an enjoyable, pleasant number from Jonas Blue and Jack & Jack. Like "Alien" before it, it's not game changing or transcendent, but definitely fun and well-rounded. From a production standpoint, Blue has some very nice moments, providing contrasts throughout the course of the single. Winning collaboration ultimately. Panic! At The Disco drops from #4 to #7 with High Hopes, which as been certified Gold & is the second single, from bands latest album, "Pray For The Wicked". Amy Shark moves up the chart again, moving from #9 to #8 with All Loved Up, Amy Shark remembers very clearly the day her song Adore was added to rotation on Triple J. "Everyone contacted me." Her phone rung off the hook as excited label managers, booking agents and prospective management companies realised she was unsigned. Within a week, Shark was being flown from Australia to New York at the behest of Republic Records.
"I was meeting so many people and it was so, so ridiculous," Shark recalls. "I'd been trying to get these people's attention for so long." DJ Khaled feat Justin Bieber, Chance The Rapper & Quavo move back into the Top Ten with No Brainer, which fell out of Top Ten last week & move from #16 to #9 & is the second single lifted from his album "Father of Asahd" due for release in October. Kygo & Imagine Dragons remain at #10 for third week with Born To Be Yours, As Kygo has slowly pivoted from the EDM hemisphere into pop crossover stardom, as the tropical house pioneer has collaborated with everyone under the sun - from Miguel to Selena Gomez, One Republic to Ellie Goulding, to legendary Irish rock band U2. Next to appear on the Norwegian producer's collaborative radar is none other than the Grammy award winning rock band, Imagine Dragons.
ELECTRICITY
Silk City & Dua Lipa
I
WB/WMA
Electricity" is a song by British-American music project Silk City and British singer Dua Lipa. It was written by Clément Richard, Diana Gordon, Dua Lipa, Jacob Olofsson, Mark Ronson, Maxime Picard, Philip Meckseper, Rami Dawod, Romy Madley Croft & Thomas Wesley Pentz and was produced by Silk City, Picard Brothers, Alex MetricJarami & Jr Blender. It was released by Columbia Records and Sony Music on 6 September 2018 "Electricity" is This Week's
Hot Debut
entering the Hot 100 at #50.

Dua Lipa is a star. The protracted success of last summer's self-titled debut album speaks for itself: Fifteen months after its first release, the "New Rules" hook still feels omnipresent, its pastel video a marvel of synchronized swimming on dry land. Lipa recently announced the album's expanded deluxe edition, capping a multi-year rise that ensures higher stakes for whatever her next project turns out to be.
In the interim, she's linked with Diplo and Mark Ronson's throwback house-inspired project Silk City for "Electricity," a slinky dance ballad that exudes her own brand of offhand confidence. It's the fourth Silk City single released to date, following "Only Can Get Better," "Feel About You" with Mapei, and "Loud" with Desiigner and GoldLink; all are enjoyable, none totally magnetic. "Electricity" is the exception. Its house pianos are warm and familiar, trampolining through an arrangement that opens space for Lipa's husky vocals to work out quirks and refract into multi-track harmonies. It's the anecdote to Diplo fatigue, instantly more appealing than the sleepy songs of would-be supergroup LSD.

Lipa is not new to the genre of superstar EDM/pop crossover, having just released the made-to-be-massive Calvin Harris collaboration "One Kiss" at the beginning of the summer. At first blush, one of these carefree dance-pop love songs with prominent piano samples might easily be confused for the other. But "One Kiss" is more formalistic and disjointed-not a knock on Lipa, whose vocal delivery makes the beat feel unfinished by comparison. "Electricity" flows. It is the first Diplo-associated track in quite some time to approach the stickiness of something like Major Lazer's "Lean On." If early September is too late for a song of the summer, Lipa's uncanny staying power might just help stretch it into next year.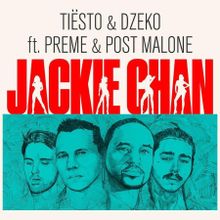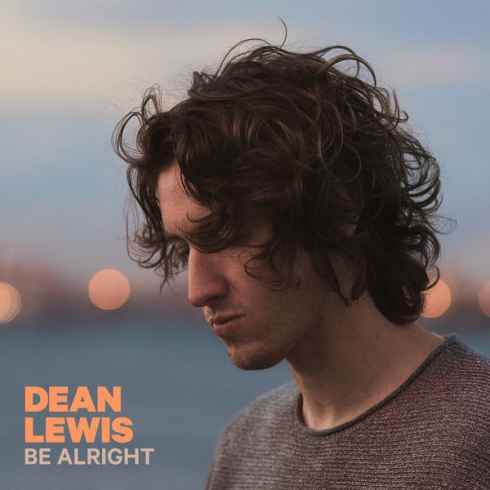 1
Be Alright
Dean Lewis | ISL/UMA
2
Youngblood
5 Seconds Of Summer | EMI
3
All Loved Up
Amy Shark | SME
4
Healing Hands
Conrad Sewell | SME
5
I Said Hi
Amy Shark | SME

6
Day Drunk
Morgan Evans | WMA

7
Never Ever
The Rubens ft. Sarah | MUSHROOM

8
Fire
Peking Duk | SME

9
Valentine
5 Seconds Of Summer| EMI
10
Younger
Ruel| RCA/SME
1
Bee-Sting
The Wombats | WMA
2
When I Dream
San Cisco | MGM
3
Fake That
Delta Riggs | INERTIA
4
With The One I Love
Paul Kelly | CAP/EMI
5
Clumsy Love
Thelma Plum | WMA
6
WWYD?
DRAM | MAD/WMA

7
Forever & Ever More


Nothing But Thieves

| RCA/SME

8
Freakin' Out
Safia | PAR/WMA

9
Tap Sticks


Emily Wurramara

| MGM
10
Beyond


Leon Bridges

| COL/SME
Song About You
Mike Posner
Big Love
Black Eyed Peas
Sober
Nile Rodgers & Chic ft. Craig David & Stefflon Don
Say My Name
David Guetta ft. Bebe Rexha & J Balvin
Satellite
Dustin Tebbutt
Just Call
John Butler Trio
Girl
Jess Kent
Otherside
The Living End
Like I Love You
Lost Frequencies ft. The NGHBRS
Losing It
FISHER
Getaway Car
Taylor Swift
Electricity
Silk City & Dua Lipa
Just Got Paid
Sigala ft. Ella Eyre, Meghan Trainor & French Montana
Clothes I Slept In
Luca Brasi
Eyes Wide Shut
GLADES
When I Dream
San Cisco
Old Habits
MID CITY
Lavender Bones
Stand Atlantic
Body
Loud Luxury ft. Brando
California
JRAFFE