">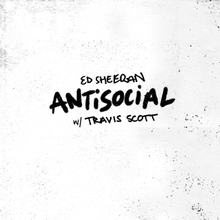 CHANDELIER
Sia | INERTIA

"Chandelier" is a song by Australian singer Sia from her sixth studio album, 1000 Forms of Fear (2014). Written by Sia and Jesse Shatkin and produced by Shatkin and Greg Kurstin, the song was released on 17 March 2014 as the lead single from the album. It is an electropop song, featuring electronica, R&B and reggae influences. Lyrically, the song has a melancholic theme, detailing the demoralisation and rationalisation of alcoholism through the typical thought process of a "party girl" "Chandelier" has continued the success of re-currents on radio across Australia, with not many stations are embracing the Contemporary Hit Radio (Top 40) Format as many are changing to Adult Comtempory Or Hot AC, with 101.9 The Fox being in the minority. "Chandelier" moves from #100 to #77, making a Jump of 23 places on The Hot 100, which makes "Chandelier", This Week's Power Hit..

Global Australian pop exports are rare; rarer still singer-songwriters who have become household-name pop stars in the second decade of their career. Yet Adelaide's own Sia Furler – who's been based in California for the better part of a decade – has made coming late to fame fashionable.

Sia's Nostalgic for the Present tour sounds like a paradox, but she has a point: pop trends move so quickly that we rarely stop to appreciate the art form's progress. Supported by Amy Shark, Charli XCX and MØ, Sia's homecoming doubles as a celebration of women in pop. The genre's most successful and unique ?female auteurs owe much to Sia, both as a public figure and a behind-the-scenes songwriter.

No one knows what to expect from Sia. As the sun finally sets, black curtains fall to reveal the artist in a giant white dress, face covered by her trademark black and white wig. She delivers Alive like she does every song – her voice is raw, her body almost completely still. Then, her dress comes apart to reveal a flock of dancers, with Maddie Ziegler at the centre.

Only 15, making her name on the reality TV show Dance Moms before starring in the film clip for Sia's Chandelier – and then five subsequent Sia clips, and multiple TV performances – Ziegler is a physical virtuoso to match Sia's vocal acrobatics, embodying the songs' emotional turmoil.

The stage is sparse, backed by a blank wall projected with coloured light: a canvas for the dancers to bring Sia's music to life. Sia's aesthetic is a mix of childlike innocence and adult weariness – if she's JM Barrie, Maddie Ziegler is Peter Pan.

Sia is most moving when her vocals are understated. She reclaims Diamonds – her own composition – from Rihanna, as spotlights mingle with the crowd's lit-up phones to recreate that song's sparkling imagery. Reaper, the high point of 2016's This Is Acting, is the most soulful song of her set. She plays only two songs from her pre-popstar days, but Soon We'll Be Found and Breathe Me translate perfectly to a stadium setting. Their dramatic staging and expanded arrangements connect old to new.

Sia's core product is the power ballad, often written around a simple central metaphor, a formula she calls "victim to victory". Her best songs – Chandelier, Elastic Heart – are instantly captivating. Her lesser songs – Big Girls Cry, Fire Meet Gasoline – follow the same formula, but they're pitched at emotional heights their lightweight metaphors can't support.

She's smoothed out the old quirks in her songwriting, while pushing her voice to breaking point on nearly every song. Even Cheap Thrills and Move Your Body – ostensibly dance songs – operate at the same fever pitch. It's hard to dance when it feels like Sia's commanding you; the overall effect is exhausting.

© Copyright 2005 - 2019 Australian Music Report ™
For more information, Contact Us
All Rights Reserved
.





Choir
Guy Sebastian
I
SME
ISL/UMA

Guy Sebastian's latest "Choir" hang's on to #1 on the The Hot 100, keeping the persistent Shawn Mendes & Camila Cabello and Ed Sheeran & Justin Bieber at bay. "Choir" is the Australian Idol winner's fourth #1 on the Hot 100, after 'Like It Like That' (2009), 'Battlescars' ft. Lupe Fiasco (2012), and 'Like A Drum' (2014).

Shawn Mendes & Camila Cabello moves up five places to #2 with "Senorita", With his October tour of Australia fast approaching, Shawn Mendes sprints to #2 on the latest TMN Hot 100 with the Camila Cabello-assisted bop "Senorita". Nationwide gains across the Nova Network propels the flirtatious single to a new peak on only its fourth charting week. Next up is Ed Sheeran & Justin Bieber with their fomer #1 "I Don't Care" which drops one place to #3, The collab was Sheeran's seventh #1, joining 'The A Team', 'Thinking Out Loud', 'Castle On The Hill', 'Shape Of You', 'Perfect' and 'Happier'. 'I Don't Care' marks the first time since February 2016 that Bieber has reached #1 as a lead artist.Shawn Mendes remains steady at #4 with "If I Can't Have You", Mendes now occupies two frames in the Top 5 and becomes the second act after Ed Sheeran to achieve the feat this year.

Katy Perry with "Never Really Over", drops two places to #5, Perry is a music legend in her own right. Her 2010 sophomore record Teenage Dream saw her becoming the first-and-only female artist to have five #1 singles on the Billboard Chart from one album. Ever since then she's continued to break records, top the charts and sell out arena shows worldwide, next Lewis Capaldi drops one places to #6 with "Someone You Loved", which is the second singe lifted from his first studio album "Divinely Uninspired To A Hellish Extent" which was released on May 17, 2019, Pink moves up two places to #7 with "Can You Pretend", next we have Taylor Swift who moves up two places to #8 with "You Need To Calm Down", which is thes second to be lifted from her seventh studio album " Lover", due for release on August 23, 2019 and our first new entry into the top ten come from Post Malone featuring Young Thug with Goodbyes, which moves up eighteen places to #9 and finally Ed Sheeran featuring Khalid moves up five places to #10 with "Beautiful People", giving Ed sheeran a total of three songs from "No.6 Collaborations Project" to make the Top Ten.


UP:

Ed Sheeran moves up five places to #15, on the chart with "Cross Me", which also features Chance The Rapper & PnB Rock.
Illy move up three places to #23 with "Then What", which has seen an increase in airplay this week.
The Chainsmokers & Bebe Rexha move up three places to #28 with "Call You Mine", which fourth single from the duo's upcoming third studio album "World War Joy".
Kygo & Whitney Houston moves up fourteen places to #29 with "Higher Love", The song marks Houston's first posthumous release in three years, This is Houston's cover of the classic Steve Winwood track.
Tones and I moves up fifteen places to #35 with "Dance Monkey", which was is a new peak for the song.
Ava Max moves up three places to #38 with "Sweet But Psycho".
Pink's former #1 "Walk Me Home" moves up seven places to #39.
Halsey rebounds up seven places to #40 with "Without Me".
Amy Shark moves up eleven places to #43 with " Mess Her Up", which managed to peak at #7 on the chart.
Hilltop Hoods featuring illy & Ecca Vandal move up four places to #58 with "Exit Sign", which only managed to peak at #21 on the chart.
Jonas Blue featuring William Singe rebound back up the chart with their form Top 5 Hit "Mama" moving up nine places to #65.
Justin Timberlake's former #1 is back up again after looking like it might on it's way out of the chart, "Can't Stop The Feeling" moves up ten places to #67, not bad for a song featured from the movie soundtrack "Trolls" back in 2016 and the song is now totalling up 149 weeks on the chart.
Jimmy Barnes moves back up twelve places to #71 with "Shutting Down This Town", which is from "My Criminal Record", which is his seventeenth studio album.
Charli XCX & Troye Sivan moves up twenty places to #72 with "1999", which is the first single lifted from "Charli",which is the third studio album by British singer Charli XCX and is due for release on 13 September 2019.
Portugal. The Man moves up nineteen places to #76 with "Feel It Still", which has amazingly been able total up 93 weeks on the chart and peaked at #5 in 2017.
This Week's Power Hit, once again is Sia with "Chandelier", this is the second time she has been the song with the most movement up the chart, this has only possible with the change in music formats on some of the stations on the major networks, so "Chandelier" moves up twenty threee places to #77.
The Chainsmokers featuring Halsey move up seven places to #84 with their former #1 "Closer".
Flume featuring London Grammar moves up five places to #91 with "Let You Know".


DOWN:

Two songs leave the Top 10 this week with the latest Avicii track "SOS" featuring Aloe Blacc (HP-5, WI10-5), drops five places to #13, and Mabel track "Don't Call Me Up" (HP-4, WI10-9), drops ten places to #16.
5 Seconds Of Summer is down five places to #19 with "Easier", which only managed peaked at #7.
OneRepublic is down six places to #24 with "Rescue Me".
Taylor Swift featurinf Brendon Urie is down four places to #26 with their former #1 "ME!".
Miley Cyrus drops nine places with "Mother's Daughter", which drops down the chart to #30.
Khalid's single "Talk" slides down the chart, as it falls five places to #36 to continue his stay inside the Top Forty.
Marshmello featuring CHVRCHES drop five places to #37 with "Here With Me", which only managed to peak at #7 earlier this year.
Imagine Dragons falls ten places to #44 with "Bad Lair", which was able to peak at #4.
Avicii drops nine places to #46 with "Heaven".
Lukas Graham drops five places to #47 with "Love Someone", which was able to peak at #4 in 2018.
Halsey's single "Nightmare" is down ten places to #50, after peaking at #17.
Ruel continues to hang around, despite his dropping down the chart with "Painkiller" which drops eight places to #56.
Post Malone & Swae Lee drop nine places to #60 with "Sunflower", which is from soundtrack to "Spider-Man: Into the Spider-Verse" which was released on December 14, 2018 and was only able to peak at #11.
Ariana Grande drop six places to #62 with "No Tears Left To Cry".
Tones and I drops eleven places to #74 with "Johnny Run Away", which is the first lifted from her EP "The Kids Are Coming", which will be released on August 30 2019.
Little Mix drops ten places to #75 with "Bounce Back".
Maroon 5 featuring SZA drop eight places to #80 with "What Lovers Do" , which peaked at #10 and has spent 83 weeks on the chart.
Blanco Brown after being last week's Power Hit with "The Git Up" drops nine places to #82.
Lauren Daigle drops thirteen places to #83 with "You Say".
Monsta X featuring French Montana drop eighteen places to #85 with "WHO DO U LOVE", which has only managed to reach #67.
Zedd, Maren Morris & Grey drops twenty three places to #87 with "The Middle", which was only able to peak at #3 in 2018.
Mark Ronson featuring Camila Cabello drops twenty three places to #94 with "Find U Again", which has only been able to manage a peak at #44.
Lizzo after a large gain last week, has dropped sixteen places to #95 with "Truth Hurts".
Calvin Harris & Sam Smith's former #1 "Promises" has dropped twenty places to #96.
Avicii's former #1 "Wake Me Up" which features the uncredited vocals of Aloe Blacc, drops nineteen places to #97.


NEW ENTRIES:

#49 - "Antisocial" is a song by English singer-songwriter Ed Sheeran and American rapper Travis Scott for Sheeran's fourth studio album, No.6 Collaborations Project (2019). It was released on 12 July 2019, as the sixth single from the album.

#53 - "One Thing Right" is a song by American producer Marshmello and American country singer Kane Brown, released on June 21, 2019.

#66 - "Best Part of Me" is a song by English singer-songwriter Ed Sheeran featuring American singer Yebba. Asylum Records and Atlantic Records released it on 5 July 2019, as the fourth single from his fourth studio album No.6 Collaborations Project (2019).

#70 - "Over Drinking Over You" is the first single by Busby Marou released on July 12, 2019. Warner Music Australia is set to release the fourth studio album "The Great Divide", The album is set for release on 27 September 2019.

#86 - "Back To Life" is the third single by Australian singer-songwriter Fergus James, released on June 21 2019, Written By Joel Quartermain, Fergus James & Edwin White & Produced By Joel Quartermain & Edwin White .


ANTISOCIAL

Ed Sheeran & Travis Scott| ATL/WMA

"Antisocial" is a song by English singer-songwriter Ed Sheeran and American rapper Travis Scott for Sheeran's fourth studio album, No.6 Collaborations Project (2019). It was released on 12 July 2019, as the sixth single from the album. "Antisocial" is This Week's
Hot Debut
entering the Hot 100 at #49.

"Antisocial" is one of Ed Sheeran's darker songs and is a departure from the sweet tone he's most well-known for. It follows two people who have decided that the best way to deal with their pain is to drown it with drinking and drugs and to isolate themselves from the world.

The song doesn't go into detail about why either of them are so distraught. The focus is instead on how they handle the pain.
(Sidenote: To avoid confusion, in this analysis any lyrics Ed Sheeran or Travis Scott sings will be talked about as if it is about him, though we have no confirmation that any of the elements of this song are autobiographical or not. These are likely characters that they are playing for this song.)

Ed Sheeran's idea of a successful night out doesn't include other people. Preferring to keep his whereabouts private or "on the low," he says he wants "no photos" to be taken of him since it will "mess with [his] energy." Though he knows that he's behaving in an antisocial way (not desiring the company of others), he doesn't care what people think of him. Sheeran goes on to say he doesn't "give a damn " about the rules, and he will smoke in a place where he shouldn't if he feels like it, which is an example of a different type of antisocial behavior (contrary to the laws and customs of society).

Despite the darker tone of the song, the vibe almost seems to boast about how much they don't want to be alone. It's unclear if the song is intended to glorify the use of alcohol or drugs as a means of escapism, but it appears to show these to be valid, consequence-free means of coping with pain, which is a common message in the world of pop music. The song itself feels less like it's speaking from personal experience, and more like a mainstream rap song mixed with a romanticization of mental health issues. I believe the song is not meant to be taken seriously, especially because of the dark humor that is the lifeblood of the music video. The tone of the music combined with the angst of the lyrics mixes to create a kind of hype track. The lyrics are sad, but they appear proud to be that way. I may be taking this too seriously, especially for a song that is so clearly not meant to be, but I can't help but notice that the commercialization of pain seems to be increasing in the pop industry. I'm not accusing Ed Sheeran or Travis Scott of doing anything wrong. Ed Sheeran, who I'm more familiar with as an artist, is a very talented lyricist and songwriter and I have a lot of respect for what he's made. It does seems like in this particular song, however, destructive behavior is made to seem less harmful than it is.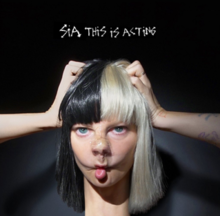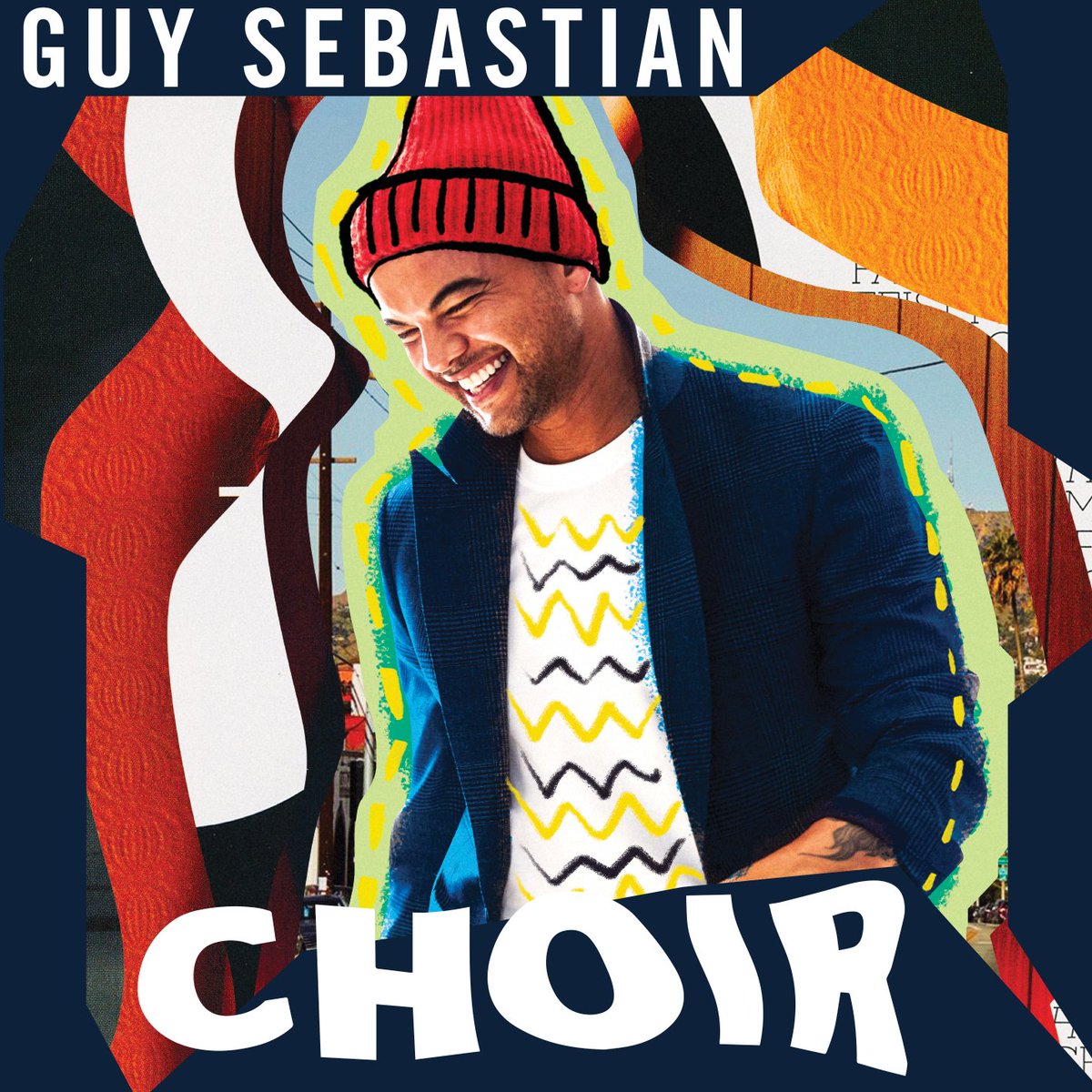 1
Choir
Guy Sebastian | SME
2
Easier
5 Seconds Of Summer | EMI
3
Little Things
Jessica Mauboy | SME
4
Then What
Illy | SME
5
Good Lord
Birds Of Tokyo | EMI
6
Who Do You Love
The Chainsmokers ft. 5 Seconds Of Summer | EMI/SME

7
i'm so tired...
Lauv & Troye Sivan | EMI/IND

8
Dance Monkey
Tones And I | IND/SME

9
Mess Her Up
Amy Shark | WL/SME
10
Youngblood
5 Seconds Of Summer | CAP/EMI
1
Antisocial
Ed Sheeran & Travis Scott | ATL/WMA
2
bad guy
Billie Eilish & Justin Bieber | IGA/UMA
3
One Thing Right
Marshmello ft. Kane Brown | RCA/SME
4
Higher Love
Kygo & Whitney Houston | RCA/SME
5
Mad Love
Mabel | POL/UMA
6
Time
NF | EMI
7
Dance Monkey
Tones And I | IND
8
Talk It Out
Matt Corby & Tash Sultana | ISL/UMA
9
Rabbit Hole
Jess Day | IND
10
In My Mind
Alice Ivy ft. Ecca Vandal | DEW
Love Is Everywhere (Beware)
Wilco
Valleys (My Love)
Whitney
Never Seen The Rain
Tones and I
I.F.L.Y.
Bazzi
Magic Woman
George Maple
Low Key
Akon
Gone
Charli XCX & Christine and The Queens
Why Do You Love Me
Charlotte Lawrence
These Are The Times
Martin Garrix ft. JRM
I Wish
Hayley Kiyoko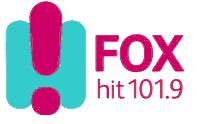 1
Heavy Hearted
The Jungle Giants | IND
2
The Way That You Love Me
Vera Blue | ISL/UMA
3
Talk It Out
Matt Corby & Tash Sultana | ISL/UMA
4
In Disguise
Ashe | MUSHROOM
5
Northern Lights
Hermitude ft. Soaky Sirens & Vory | ETRAKS/INERTIA
6
Shaking My Hips
Eliott | ISL/UMA

7
Hey You
Dope Lemon | BMG

8
Inappropriate Behaviour
Lime Cordiale | CHUGG/MGM

9
Telepathetic
Slotface | CAR/UMA
10
RUNAWAY
half-alive | RCA/SME