">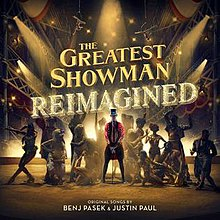 ALL THE PRETTY GIRLS
Vera Blue I ISL/UMA

"All The Pretty Girls" is a song performed by Australian singer-songwriter Vera Blue. It was written by Steve Solomon, Chelsea Lena & Vera Blue & was produced by Andy Mak, the song was released as a single on October 26, 2018 In Australia By Island Records & Universal Music."All The Pretty Girls" is in its second week on the chart & after being serviced to radio two weeks ago, the Airplay has increase on the main radio networks & radio stations have started adding the song to their playlists this week. "All The Pretty Girls" moves up from #65 to #15, making a move of 50 places after just a total of two weeks on The Hot 100, which makes "All The Pretty Girls", This Week's Power Hit.

Vera Blue may just be the Australian queen of evolution. In 3 short years she has transformed herself into one of Australia leading alternative-pop acts and rightfully become renowned for her incredible and energetic live shows full of emotion and raw intensity. Ever since the release of he debut album 'Perennial' in July 2017, she has been non-stop on the road giving fans a vivid trip into the stories behind the songs. Whilst she was dong this she has also began working on her highly anticipated sophomore record which is due out early next year. The lead single for this new project hears her channeling some serious Fleetwood Mac vibes. Citing some influence from the incredible band, she's captured this honest, relatable and chill aura. Within this deep and empowering song she candidly reflects on stereotypes and the roles they play in our current society. "You make all the pretty girls cry. You, so easy, you don't even try. You spoil us, toy with us when you're looking like that". The production on this track is very festival ready with a dreamy state of mind that will have you swaying and ready to experience it over and over again. I'm just going to be honest and say that it's not her most instantly catchy track but it's relatable and cool. With each listen it will grow on you with her strong delivery that implements her folk roots as a base layer. She's proving herself to be a force to be reckoned with and that's so exciting.


© Copyright 2006-2018 Australian Music Report ™
For more information, contact mark@aumreport.com
All Rights Reserved
.





SHALLOW
Lady Gaga & Bradley Cooper l IGA/UMA

Lady Gaga earns her third #1 airplay single in Australia, this time alongside Bradley Cooper on 'Shallow'. The soundtrack smash shoots up five frames to #1, taking pole position on the The Hot 100. Next Staying stable at #2 is Morgan Evans with Day Drunk, which is the third single, to be lifted off his second studio album "Things That We Drink To", which peaked at #5 on Aria Album charts & went to #1 on the Australia Country Music Charts, so far Day Drunk is Morgan's highest charting song on the radio charts to date. Also holding at #3 is Calvin Harris & Sam Smith with Promises, which also contains uncredited vocals of Canadian singer-songwriter Jessie Reyez, who also co-wrote the song with Calvin Harris & Sam Smith, The song perhaps reflects Sam Smiths determination not be overcome by the grief evident in many of his songs and instead to relish what he loves doing; singing and song-writing. Dropping from #1 to #4 is George Ezra with Shotgun, which spent four weeks at #1, This was one first songs written for Staying At Tamara's. George Ezra told The Sun he penned the tune after spending time up Montjuïc hill in Barcelona. He explained: "Halfway up, there is a hotel with a nice garden. A lot of days I'd walk halfway up and just sit in the beautiful garden. I looked around and everyone was just doing their own thing, trying to figure out their lives." The Spanish city had previously been the source of inspiration for "Barcelona," one of Wanted on Voyage's tracks, and Ezra chose to take a break in the seaside location after struggling to unwind following touring his debut album. "I kind of felt like, 'Well, what I need to do is take myself away and see if I can make any more sense of (what I'm feeling),'" Ezra said. "And I ended up going to Barcelona for a month, and I just stayed in one place instead of traveling around. It was lovely, and I think that's when I realized that it was like, an anxious feeling that I had."
Ezra stayed in a Barcelona apartment owned by a woman named Tamara, from which the album derives its name. Another former #1 stays put at #5 for Dean Lewis with Be Alright, which spent eight weeks at #1, becoming his first ever #1, 'Be Alright' is actually written about a few different relationships, some were mine and some from friends," Dean explains. "I took little bits and pieces from each experience and combined them in to one song.

Loud Luxury drops from #4 to #6 with Body, which features Brando, The Full 'Body' Experience: How Loud Luxury's Biggest Record Is Taking the Duo to New Heights, While Fedyk and Depace told Billboard they were unsure how the record would react, they took great pride in knowing the song was true to them and what they represented. "It took an insane amount of time to get every detail of the track right," they said, "but in that moment, we knew we had something special. We were always unsure of how far it would go but that never really mattered because we had something that we were excited about and it felt like 'us.'" Moving Up from #11 to #7 is only new entry into the Top 10, it is Marshello & Bastille with Happier, which Marshmello's fourth Top 10 entry in Australia & Bastille's third, "We've been having a great time writing for other artists in and amongst making our Bastille albums and mixtapes," Bastille frontman Dan Smith told NME. "Last year we wrote a song called 'Happier' and everyone got really excited about it so we thought it would be good as a collaboration. We had a really interesting time getting to work on it with Marshmello who managed to find some euphoria in a pretty melancholy, direct song. It's always good to step into somebody else's world for a minute and we're excited to be a part of it." Next we have Girls Like You from Maroon 5 & also featuring American rapper, songwriter and television personality Cardi B, which drops from #7 to #8 is the third single to be lifted off maroon 5's album "Red Pill Blues", Maroon 5 has "rebranded themselves as Daryl Hall and six John Oates-or at least a watered-down Chromeo" with the record's release whose "retro sound suits them", yet felt that it still has its share of "bland, underachieving grist for suburban shopping centers and rhythmic pop radio" with Levine's "digitally augmented vocal acrobatics" still likely to "irritate as ingratiate". Kygo & Imagine Dragons move back up from #10 to#9 with Born To Be Yours, is the perfect artistic synergy between the American band's unmistakable vocal quality and Kygo's melodic tropical chord progressions". He noted the song's most refreshing feature as the integration of elements from Kygo's musical roots, and concluded by deeming the track a "balanced, deeply moving, and impressively chill" collaboration. Lastly Amy Shark rebounds Back into the Top 10 with All Loved Up, jumping from #20 to #10, All Loved Up has performed better on radio charts than on the Aria Charts as its has been unable to make it into the Aria Top 50 as yet.
A MILLION DREAMS
P!nk
I
ATL/WMA
"A Million Dreams" is the second single by American singer, songwriter, dancer, and actress P!nk, which is P!nks take on "A Million Dreams" for the upcoming The Greatest Showman -? Reimagined album, which will be released on November 16, 2018. It was written by Benj Pasek & Justin Paul & was produced by Pete Ganbarg, Kevin Weaver, Justin Paul, Joseph Trapanese, Greg Wells, Benj Pasek & Alex Lacamoire. "A Million Dreams" was released in Australia, on 23 October 2018 by Atlantic Record & Warner Music. "A Million Dreams" is This Week's
Hot Debut
entering the Hot 100 at #35.

P!nk and her daughter were big fans of The Greatest Showman, so it's fitting that they recorded songs for its upcoming soundtrack, The Greatest Showman - Reimagined. P!nk covers "A Million Dreams," while her daughter, Willow Sage Hart, made her recorded debut in performing the song's reprise. Both tracks appear on the new album, out on November 16th.

"A Million Dreams" starts with intimate acoustic guitar. P!nk's voice is gentle and emotive as the song builds up, sweeping strings and percussion bringing drama. The chorus soars, illuminating dream-like lyrics and inspiring you to pursue your goals, no matter how outlandish they may seem. P!nk is the perfect fit for this empowering song about taking that big leap. It's dynamic and raw, with just the right amount of magic.

The Greatest Showman - Reimagined comes out on November 16th via Atlantic Records. You can pre-order it on iTunes now and get instant downloads of both "A Million Dreams" and Willow's reprise of the same song. You can also stream both "A Million Dreams" and "A Million Dreams (Reprise)" on Spotify now.

Stay tuned for more promotional singles leading up to the album's release. Only Kelly Clarkson's cover of "Never Enough" and Panic! At The Disco's rendition of "The Greatest Show" include track lengths. They will most likely be shared as the next two singles prior to the soundtrack's official release.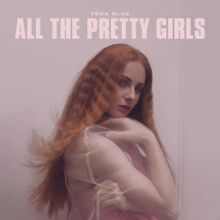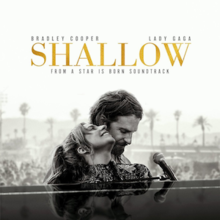 1
Day Drunk
Morgan Evans | WMA
2
Be Alright
Dean Lewis | ISL/UMA
3
All Loved Up
Amy Shark | SME
4
All The Pretty Girls
Vera Blue | ISL/UMA
5
Changing
Conrad Sewell| SME
6
Youngblood
5 Seconds Of Summer | EMI

7
1999
Charli XCX & Troye Sivan| ATL/WMA

8
Healing Hands
Conrad Sewell | SME

9
Show You
CXLOE| IND
10
I Said Hi
Amy Shark | SME
1
Last Night
Graace | SME
2
Can't You See
Fidlar | MUSHROOM
3
Stupid World
Hermitude ft Bibi Bourelly | ETRAKS/INERTIA
4
When The Party's Over
Billie Eilish | IGA/UMA
5
Soaked
Bene | IND
6
Landmine


I Know Leopard

| MUSHROOM

7
Leave It To Me
Bakers Eddy | IND

8
Scream Whole
Methyl Ethel | RC/INERTIA

9
Hurt Like Hell
Antony & Cleopatra | DEW/UMA
10
Tessellating
MUTO ft. Oliver Dibley | UMA
Sound Of Summer
Busby Marou
Way Too Long
Keith Urban
Somebody To Love
Troye Sivan
Baby
Clean Bandit ft. Marina & Luis Fonsi
Honeymoon Bay
Xavier Rudd
Love Made Me Do It
Cheryl
Not Thinkin' Bout You (Remix)
Ruel ft. GoldLink
Worst Nites
Foster The People
Nineties
Busted
Slip
Timomatic
1
Before I Go
Guy Sebastian
2
thank u, next
Ariana Grande
3
I Found You
benny blanco & Calvin Harris
4
A Million Dreams
P!nk
5
Way Too Long
Keith Urban
6
I'm With You
Vance Joy
7
Unbothered
Ricki-Lee
8
Sweet But Psycho
Ava Max
9
Adored
Hatchie
10
Better Together
Hayden James & Running Touch