">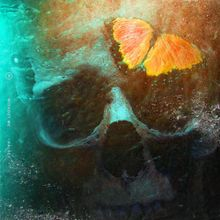 LOVE SOMEONE
Lukas Graham I WB/WMA

"Love Someone" is a song by Danish pop and soul band Lukas Graham. It was released on 7 September 2018 as the lead single from their third studio album, 3 (The Purple Album). The song was written by James Alan, Stefan Forrest, Morten Ristorp, Lukas Forchhammer, Jaramye Daniels, Morten Pilegaard and David Labrel & was produced by Pilo & Rissi. The song was serviced to radio in Australia via WB & Warner Music Australia on September 7. "Love Someone" is in its third week on the chart & after being serviced to radio, the Airplay has increase on the main radio networks & radio stations have started adding the song to their playlists this week. "Love Someone" moves up from #76 to #46, making a move of Just 30 places after just a total of three weeks on The Hot 100, which makes "Love Someone", This Week's Power Hit.

Lukas Graham caught lightning in a bottle with "7 Years." The haunting, infuriatingly catchy tune topped the charts in 13 countries, racked up 880 million Spotify streams and climbed all the way to number two on the Billboard Hot 100 in 2016. It also propelled the Danish band's international debut LP (they had already released one at home) to the top of the charts and earned them three Grammy nominations. It was always going to a hard act to follow, but the quirky hitmakers prove up to the task with "Love Someone."

The lead single from Lukas Graham's 3 (The Purple Album) arrived on Friday and it has already cracked the top 50 on iTunes. It's easy to see the appeal. Like Ed Sheeran's "Perfect" and James Arthur's "Say You Won't Let Go," "Love Someone" is an unabashedly sentimental love song that will be played at weddings for years to come. "'Cause you still look perfect as days go by, even the worst ones you make me smile," lead singer Lukas Forchhammer croons. "I'd stop the world if it gave us time." That takes us to the romantic chorus.

"If you love someone and you're not afraid to lose 'em, you probably never loved someone like I do." Awww. Watch the warm and fuzzy video below. It shows the frontman playing with his baby daughter. Lukas Graham's 3 (The Purple Album) arrives on October 26.

© Copyright 2006-2018 Australian Music Report ™
For more information, contact mark@aumreport.com
All Rights Reserved
.




#1 SINGLE ACROSS AUSTRALIA
SHOTGUN
George Ezra l COL/SME

George Ezra hold onto the #1 spot for a second week with Shotgun, The song reached number one on the UK Singles Chart, becoming Ezra's first number-one song in the United Kingdom, and was certified platinum in the country. In addition, it topped the ARIA Singles Chart in Australia, also becoming Ezra's first number-one there, as well as the Irish Singles Chart, New Zealand Singles Chart and the Scottish Singles Chart. Moving Back up from #3 to #2 is Dean Lewis with his former #1 Be Alright, The song was released in June 2018 as the lead single from Lewis' forthcoming debut studio album. It reached number one and was certified double platinum in Australia. Next dropping #2 to #3 is Calvin Harris & Sam Smith With Promises, The smooth vocals of Sam give the track it's soulful vibe, but the classic Calvin thumping beat we know and love is still there! Together, the two can do wrong, and "Promises" in an instant hit! Next Moving Up from #9 to #4 is Morgan Evans with Day Drunk, which has become his highest charting song in Australia, Not since 2009 has a country-pop crossover single risen this high on the Hot 100. Taylor Swift's Love Story was the last country-rooted single prior to Day Drunk to reach the chart's Top 4. Next we have Jonas Blue feat. Jack & Jack with Rise, moving from #7 to #5, which is a new peak for Rise, Blue first reached out to Jack & Jack after hearing them performing on a Los Angeles radio station.

Loud Luxury feat. Brando drop from #4 to #6 with Body, The duo was formed when Fedyk and Depace, who met at school, collaborated. Going to a Porter Robinson concert, they became inspired with the way Robinson had connected with the crowd. In December 2016, they released the song "See It Again". In 2017, they remixed Martin Garrix's song "Scared to Be Lonely", which was included on the remix EP. They released an original single titled "Body" through Armin van Buuren's record label Armada Music. The song, which features vocalist Brando, debuted on the Billboard Hot Dance/Electronic Songs chart at 49th, selling 20,000 downloads and gaining over 40,000,000 streams. On 17 February 2017, Loud Luxury collaborated with deep house musician Ryan Shephard to release the song "Fill Me In" (initial title: "Something to Say") on Tiesto's record label AFTR:HRS. Next Also Dropping from #5 to #7 is Maroon 5 feat. Cardi B with Girls Like You, which is a remix of the same track off the bands album "Red Pill Blues" which peaked at #2, even after many negative reviews of the song, The single has reached number one on the US Billboard Hot 100 chart, making it Maroon 5's fourth and Cardi B's third chart-topper, who extended her record for most number-ones among female rappers. It also reached number one in other eleven countries, including Canada, France and New Zealand. Another song dropping from #6 to #8 is Panic! At The Disco with High Hopes, which by reaching #4, has become the bands highest charting song on radio in Australia. In an interview with Topsify, Brendon talked about why he wrote "High Hopes" I want[ed] to talk about my childhood and having this dream as a kid. Making a cardboard cutout of a guitar and standing front of the mirror, dreaming of being on stage. Now it's come to fruition, and that is what ["High Hopes"] is about. It's [this] all encompassing idea of how it started and where I am now [and] the vision I had. Moving back in the Top 10 at #9 up from #15 is Taylor Swift with Getaway Car from her album reputation, What an excellent, radiant song. Why the hell didn't she release this one as an early single? I suspect it's because the song is so obviously reminiscent of "Style"-the thumping '80s beat, the vehicular romance, the huge chorus. The shimmering synth-pop pastiche lands in the same neighborhood as Carly Rae Jepsen's recent gem "Cut to the Feeling," and the hook is massive, in both catchiness and energy. Lastly just holding on at #10 down from #8 is Amy Shark with All Loved Up, which has failed to reach the Top 50 half of the Aria Singles Chart, but has done wonders on radio via provding Amy with a #13 (Adore), #1 (I Said Hi) & #5 (All Loved Up) all can be found on her #1 album "Love Monsters).
WITHOUT ME
Halsey
I
CAP/EMI
"Without Me" is a single of the singer songwriter Halsey, It was written by Halsey, Delacey, Louis Bell, Amy Allen & Scott Storch & Produced by Louis Bell. "Without Me" was released in Australia, on 4 October 2018 by Capitol Records & EMI.
The song, which contains a sample of "Cry Me a River by Justin Timberlake, speaks of the relationship of the singer with the rapper G-Eazy, initially completed in July of the previous year. "Without Me" is This Week's
Hot Debut
entering the Hot 100 at #35.

Halsey launched her sophomore album Hopeless Fountain Kingdom in June 2017 and has been busy promoting the record ever since with a flow of singles and tour dates. In between, she also recorded the track 'Him & I' with her (ex-)boyfriend and rapper G-Eazy and more recently she appeared on the international number 1 hit 'Eastside' with Benny Blanco and Khalid. Now it is time for some fresh solo material again. It was not announced yet if new track 'Without Me' should be seen as a lead single for a third record, a Hopeless Fountain Kingdom afterthought or just a one off release, but it is out anyway!

'Without Me' is a break up anthem that is as much heartbreaking as it is empowering. Halsey recently went through a break up with G-Eazy (with whom she may or may not have gotten back together ever since) and the lyrics are said to be inspired by this period in her personal life. The lyrics of the contemporary sounding midtempo pop and R&B hybrid portray a relationship in which Halsey is just giving and giving and not getting anything in return. She however realizes that her ex will struggle without her: "You know I'm the one who put you up there, name in the sky. Does it ever get lonely? Thinking you could live without me", she sings with heartbreak in her voice. In the bridge she nods to Justin Timberlake classic 'Cry Me A River' (with similar lyrical content) by using the lines: "You don't have to say what you did. I already know, I found out from them." This proper break up anthem is one of the better tunes Halsey has put her name to if you ask me!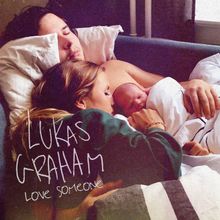 1
Be Alright
Dean Lewis | ISL/UMA
2
Day Drunk
Morgan Evans | WMA
3
All Loved Up
Amy Shark | SME
4
Youngblood
5 Seconds Of Summer | EMI
5
I Said Hi
Amy Shark | SME

6
Unbreakable
Birds Of Tokyo | EMI

7
Healing Hands
Conrad Sewell | SME

8
Show You
CXLOE| IND

9
Younger
Ruel | RCA/SME
10
1999
Charli XCX & Troye Sivan | ATL/WMA
1
Faces
Holy Holy | WL/SME
2
With The One I Love
Paul Kelly | CAP/EMI
3
Dreaming
Clea | IND
4
All That I See
Matt Corby | ISL/UMA
5
Medicine
Robinson | SM
6
When I Dream
San Cisco | MGM

7
Mariners Apartment Complex
Lana Del Rey | IGA/UMA

8
Scream Whole
Methyl Ethel | RC/INERTIA

9
Give Me My Name Back


Meg Mac

| EMI
10
Salt Eyes
Middle Kids | EMI
Arrows
Missy Higgins
Ruin My Life
Zara Larsson
So Loud
Nat Conway
Hang Ups
Scott Helman
Take This Lonely Heart
Nothing But Thieves
Revelation
Troye Sivan & Jonsi
Work Out
Openside
Nervous Energy
Glades
Empty Space
James Arthur
No Matter What
Calum Scott
Woman Like Me
Little Mix ft. Nicki Minaj
Don't Matter To Me
Drake ft. Michael Jackson
Shallow
Lady Gaga & Bradley Cooper
In The Morning
Horizon ft. Bianca & Sammy Arriaga
Love You Anymore
Michael Buble
This Feeling
The Chainsmokers ft. Kelsea Ballerini
Love Someone
Lukas Graham
Polaroid
Jonas Blue ft. Liam Payne & Lennon Stella
Tie Me Down
Gryffin & Elley Duhé
1999
Charli XCX & Troye Sivan