DIRTY SEXY MONEY
David Guetta & Afrojack feat. Charli XCX & French Montana I WMA

"Dirty Sexy Money" is a song by French DJ, David Guetta & Dutch music producer and DJ, Afrojack & also featuring the vocals of Charli XCX & French Montana, the song was written by A. G. Cook, Noonie Bao, French Montana, Charli XCX, Afrojack & David Guetta & Produced by David Guetta, Afrojack & Skrillex. It was released through Warner Music Australia on November 3, 2017. Dirty Sexy Money makes it's move, In only its second week on the chart moving from #70 to #22, making a move of 48 places, which makes it, This Week's Power Hit.

David Guetta and Afrojack recruited Charli XCX and French Montana for a massive club anthem on their latest joint release, "Dirty Sexy Money." Out today (November 2), the EDM hitmakers remain true to the winning formula they developed after striking gold on 2015's "Hey Mama." Opening with an almost saccharine sweet production, the song rapidly builds to a frenzy following a sudden beat drop.

The "Boys" siren takes the lead over their production, and she lays a seductive trap for a potential lover before going in for the kill. "If you wanna put-put-put-put it on me, you're not gonna get-get-get-get-get it for free. Come and spend that dirty sexy money on me," Charli commands over a stuttering beat. French comes in to deliver a besotted verse toward the back end, but his efforts pale in comparison to the Brit's.

The quartet could have a massive hit on their hands with the buoyant bop. Charli's delivery is fierce and undeniable, and the production will stand out as most pop is starting to slow down the beats per minute moving into the Summer.

© Copyright 2006-2017 Australian Music Report ™
For more information, contact mark@aumreport.com
All Rights Reserved
.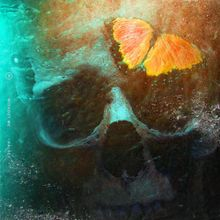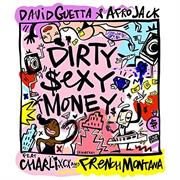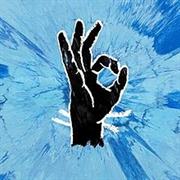 #1 SINGLE ACROSS AUSTRALIA
PERFECT
Ed Sheeran l WMA

Ed Sheeran's 'Perfect', remains at #1 for a Fourth week, with Sam Smith's 'Too Good at Goodbyes' remains close at #2 for a second week, Camila Cabello featuring Young Thug moves up from #5 to #3 with Havana, which is only one place below her highest peak of #2, P!nk remains steady at #4 with Beautiful Trauma, Selena Gomez & Marshmello continue to move up the chart with Wolves, moving from #10 to #5.

Justin Bieber & Bloodpop stay put at #6 with Friends, while P!nk drops from #3 to #7 with her former #1 'What About Us', Macklemore feauring Kesha remains steady at #8 with Good Old Days, Zayn featuring Sia moves back into the top 10 with Dusk Til Dawn, moving from #11 to #9 and Portugal. The Man drops from #7 to #10 with Feel It Still.
END GAME
Taylor Swift feat. Ed Sheeran & Future I BIG/UMA


"End Game" is a song recorded by American singer-songwriter Taylor Swift, & also features Ed Sheeran and Future, the song was written by Taylor Swift, Max Martin, Shellback, Ed Sheeran & Nayvadius Wilburn & Produced by Max Martin & Shellback. It was released through Warner Music Australia on November 14, 2017. Taylor Swift's with End Game has gained this week's
Hot Debut
by entering the Hot 100 at #56.

Remember when Max Martin threw a dubstep drop on "I Knew You Were Trouble"? "Trouble, trouble, trouble," Taylor Swift theatrically emphasized over the couple-years-too-late wobbles. But there was something endearing about the whole thing: you had to give it to Swift and Martin for taking it there, even if "there" wasn't an especially cool place to take it. Five years later, Martin is still Swift's go-to guy for unignorable power-pop anthems; he and his affiliates have co-written and produced more than half of her new album reputation, including "End Game," a song that capably absorbs and regurgitates the hybridized sounds of 2017 rap and R&B, with the shuffling drums you might hear on a sad Drake song and half-rapped cadences much looser than Swift's norm. "Big reputation, big reputation, you and me we got big reputations," Swift chants, finally answering the question that's been at the tip of our awaiting tongues: what kind of reputation does Ms. Swift have? (Spoiler alert: In addition to being big, "End Game" continues, Swift's reputation is also bad.)

"End Game" is also reputation's only track with features, and they are doozies, to be sure: Codeine cowboy Future shows up with an uncharacteristically choppy, double-time flow, the kind you bust out when you're probably going to top the Billboard charts and are on your best behavior. And then there is Ed Sheeran, who, perhaps seizing the opportunity of finally not being the squarest person in the room, flexes his #bars with a Cliff's Notes summary of his love life, complete with a seemingly arbitrary reference to the 4th of July. Both Future and Sheeran pass their homework assignment of making sure to work the word "reputation" into their verses with flying colors-I mean, have you heard how big these reputations are?

Swift and Martin, without question, know what they're going for here: a song that harnesses the palette of the 2017 rap and R&B charts without losing Swift's pop essence, proof that Swift "gets it." But there's something deeply uninspired in tasking Martin with assembling a bland composite, rather than going straight to the source-who wouldn't be at least a little curious as to what a Taylor Swift and Metro Boomin track would sound like? The decisions here feel measured to the point of lifelessness; preoccupied by the end game, risks become liabilities.
End Game
Taylor Swift feat. Ed Sheeran & Future

Let You Down
NF

Man's Not Hot
Big Shaq

Kid's In Love
Kygo feat. The Night Game

Echame La Culpa
Luis Fonsi & Demi Lovato

Sucker For You
Matt Terry

Cycles
Tove Lo

Collide
Odette

On Our Way Home
Empire Of The Sun

This Is Why We Can't Have Nice Things
Taylor Swift

Waves
Dean Lewis | UMA
1
Bloodstone
Guy Sebastian | SME

2
Let You Down
Peking Duk ft. Icona Pop | SME

3
Fallin
Jessica Mauboy | SME

4
Then I Met You
Jessica Mauboy | SME

5
Hotel
Kita Alexander | WMA

6
Regular Touch
Vera Blue | ISLAU/UMA

7
Not Too Late
Ricki Lee | EMI
8
Lose My Mind
Dean Lewis | UMA

9
Kiss Somebody
Morgan Evans | WMA

10
Go Bang
PNAU | ETC/UMA
1
Lemon To A Knife Fight
The Wombats | WB/WMA
2
Bodak Yellow
Cardi B | WMA
3
Anyway
Tyron Hapi ft. Mimoza | TWK/UMA
4
Hey
Matthew Young | SME

5
Let You Down
NF | CAP/EMI
6
I Love You, Will You Marry Me
Yungblud | UMA
7
Habits
Marmozets | RR/WMA
8
Feel Something
B Wise | ELE/UMA

9
I'll Never Want A BF
Bec Sandridge | IND

10
Tension
Kira Puru | IND