">

© Copyright 2006-2017 Australian Music Report ™
For more information, contact mark@aumreport.com
All Rights Reserved
.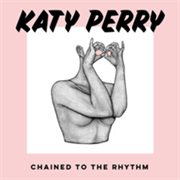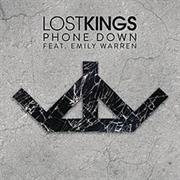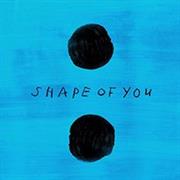 #1 SINGLE ACROSS AUSTRALIA
CASTLE ON THE HILL
Ed Sheeran l WMA

Ed Sheeran remains at #1, But now with Castle on the Hill dislodging Shape Of You after one week at #1, while Castle on the Hill, has now manage four non-consecutive weeks at #1, Shape Of You drops down to #2 This Week. Andy Grammer makes his move up the chart with Fresh Eyes, moving from #4 to a new peak of #3, while this is happening The Chainsmokers with Paris drop from #3 to #4 and will be featured on The Chainsmokers debut album Titled, ʺMemories: Do Not Open" which is due for release on April 7th, Zayn & Taylor Swift's I Don't Wanna live forever remains at #5, for the third week running.

Alessia Cara's Scars To Your Beautiful remains at #6, after gaining fairly heavy radio airplay, across the Nova Network & The Hit Network, The Weeknd feat Daft Punk's "I Feel It Coming" which moves up from #9 to #7 and is also his second Top 10 Hit, too come from his album Starboy, Our only entry in the Top 10, is also the highest new enter onto The Hot 100, This Week from Katy Perry feat. Skip Marley with Chained To The Rhythm, which debuts at #8, this is first new material from Katy since she released "Rise", during 2016 Summer Olympics, it also features the vocals of Skip Marley, The Grandson of The Late Great Bob Marley. Starley with Ryan Riback Remix of Call On Me, which has done wonders for Starley across the Globe, this is week it drops from #8 to #9, Julia Michaels holds onto #10, in the top 10 with Issues, if her radio airplay continues we will see Issues in the Top 10 Next Week.

HOT DEBUT
CHAINED TO THE RHYTHM
Katy Perry feat. Skip Marley l
CAP/EMI

After 3 long years of touring, fragrance releases, super bowl performances and getting cosy with Orlando Bloom, Katy Perry has returned to the music scene with her new lead single. The return was announced in what can only be described as the second biggest social media drop of 2017, following Beyonce's pregnancy news, storming her accounts with the single artwork that marked a new era. The track, titled "Chained to the Rhythm feat. Skip Marley" has a strong disco flavour, with modern reggae notes, courtesy of Marley. Initially, the track seems retro, dare I say 'stale'. However, Perry works her pop magic with crystal vocals, reminiscent of Madonna's "Confessions on a Dance-floor". Sia's lyrical influence is made obvious when Perry delivers a dangerously catchy hook: "so comfortable we're living in a bubble, bubble, so comfortable we cannot see the trouble, trouble." While the track is generally quite ephemeral, the verses add much-needed lyrical density as the songstress questions "living our lives through a lens, trapped in our white picket fence, like ornaments." Credit is also due to Max Martin's reliable production, making this a digestible pop tune sure to dominate radio In Australia.
HEATSEEKER
PHONE DOWN
Lost Kings feat. Emily Warren l
SME

Lost Kings in only its second week on the chart move from #100 to #45, to become this week's, #1 Heatseeker and has alot to do with the vocals of Emily Warren, who was featured on another hit from Frenship with Capsize. Hilarious, accurate, and rhythmically infectious are just some of the terms to describe Lost Kings' Phone Down. This track is so danceable it is dangerous. I can already see people exerting themselves trying to match the bouncing bass and electric synths of its composition. Luckily, it features Emily Warren's lush voice to bring some humorous reality to its virtual beats. The song is very funny in truth: PUT THE PHONE DOWN! When you are with your boyfriend or girlfriend, it can be incredibly annoying to watch them be sucked in by their phone's multiple apps. From Google to text messaging, you can lose your lover's attention all too quickly. Yet, as Warren sings, the loss of attention is not just a nuisance; it is also insulting. Since when did a phone give you the love and affection of your partner. Do Angry Birds sleep by your side in bed? Welp, for certain boyfriends and girlfriends, they do, and Phone Down is the epic, EDM club-banger that approaches this commonly growing annoyance of phone interruption on relationship, which makes it a hit.
Shining
DJ Khaled feat. Beyonce & Jay Z

You Can Call Me Al
Murph & Petch

Love Exists
Amy Lee

Text From Your Ex
Tinie Tempah feat. Tinashe

Cold
Maroon 5 feat. Future

Ciao Adios
Anne-Marie

It Ain't Me
Kygo & Selena Gomez

Romantic
Stanaj

Private
Vera Blue

1000 Nights
Frenship
1
2
3
6
4
5
7
8
9
10



















1
2
3
4
5
6
7
8
9
10