">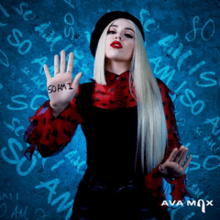 Sucker
Jonas Brothers I REPUBLIC/UMA

"Sucker" is a song by the Jonas Brothers, released on March 1, 2019, through Republic Records. It is the group's first single together in six years. The song was written by the Jonas Brothers and Ryan Tedder and produced by Louis Bell and Frank Dukes. In promotion of the release, the Jonas Brothers appeared on The Late Late Show with James Corden each night from March 4 to March 7. It has reached number one in Australia, Canada, New Zealand and the United States. "Sucker" is just in its second week on the chart & has had a massive increased radio airplay across all the major radio networks & add plenty of adds to radio playlists. "Sucker" moves up from #50 to #8, making a Massive Jump of 42 places on The Hot 100, which makes "Sucker", This Week's Power Hit..

Yes, you heard me right. The Jonas Brothers are back, and arguably they have given us their best song yet. Released six years after the boys decided to pursue solo careers, 'Sucker' is an edgy love song about the loves in their lives.

Undoubtedly, the boys have grown up a lot since they last released music as a trio. With Kevin and Nick married, and Joe seemingly deeply in love, the boys are able to present a new dimension of love in this recent single, as opposed to the romantic songs they released in their teens and twenties. Whilst there aren't many subliminal messages behind the creation of this song, the lyrics, and the accompanying video, clearly display the happiness the boys feel in their lives today, especially due to their ladies.

Famously, Nick married Priyanka Chopra in December of last year hence the lyric in the first verse 'I'm feeling heat in December when you 'round me'. As the rest of the song unfolds, it's clear the boys were keen to dedicate this work to the women in their lives. For Kevin, this would be his wife of almost 10 years, Danielle; for Joe, his fiancé Sophie Turner. This is further emphasised by the aforementioned video, filmed in Hertfordshire, which features all three of these leading ladies in a slightly goofy, yet charming, depiction of an extravagant game of love.

Perhaps aptly release and the commencement of Women's History Month, it is easy to say the boys have succeeded in leaving behind their image as teen icons with this edgy hit that has already earned its place on many people's playlists. Give it a listen, and you won't regret it; you might even feel like you are 10 years old again.


© Copyright 2006-2018 Australian Music Report ™
For more information, contact mark@aumreport.com
All Rights Reserved
.





Nothing Breaks Like A Heart
Mark Ronson ft. Miley Cyrus
I
COL/SME
ISL/UMA

This Week Mark Ronson holds onto #1 for a Third week with "Nothing Breaks Like A Heart", which features the vocals of Miley Cyrus & has now spent five non-consecutive weeks at #1. The song was released on 29 November 2018 by RCA Records as the lead single from Ronson's upcoming fifth studio album, Late Night Feelings (2019).

"Walk Me Home" by Pink moves up one place to #2 with the lead single from "Hurts 2B Human", set to be Released in 2019, while dropping one place to #3 is Sam Smith & Normani' s single "Dancing With A Stranger", which has peaked at number three on the UK Singles Chart. Outside the UK, the single has peaked within the top ten of the charts in Australia, Ireland, Malaysia, Norway, Singapore and Sweden.

Up one place to a new peak #4 is, "Who Do You Love" a song from The Chainsmokers featuring 5 Seconds of Summer, moving up to a new peak of #5 is Imagine Dragons up two places with "Bad Liar", while moving down their peak of #6 is Imagine Dragons down one spot to #7 with "Bad Liar", continuing to fall is Ava Max, this week dropping two places to #6 with "Sweet But Psycho", Dean Lewis loses another place this week dropping to #7 with "7 Minutes", This weeks Power Hit also is the first new entry into the top ten from the Jonas Brothers with their first single in six years "Sucker", which moves up forty-two places to #8, but Dedicated fans of American indie rock sextet Portugal. The Man, have called out Kevin, Nick and Joe Jonas for allegedly copying their 2017 hit Feel It Still. Lukas Graham has held onto a Top Ten place at #9 with "Love Someone" and Kian is back into the Top Ten with "Waiting" up one place to #10.


UP:

Amy Shark's latest, "Mess Her Up" continues up the chart, moving eighteen places to #11 this week.
Perth's Birds Of Tokyo make their climb up the chart this week with "Good Lord" up nineteen places to a new peak of #14.
Hilltop Hoods featuring Illy & Ecca Vandal, moves up twelve places to gains new peak of #24, after last weeks massive jump with "Exit Sign", which is the second single lifted from "The Great Expanse".
YUNGBLUD & Halsey featuring Travis Barker, finally make a move up the chart with "11 Minutes", it moves five places to #21.
Lauv & Troye Sivan continues to move up the chart with "i'm so tired..." which climbs eleven places to #35.
5 Seconds Of Summer, has climbed back up the chart this week with "Youngblood" up eleven places to #36, with the former #1 & first #1 in Australia.
Drax Project featuring Hailee Steinfeld, make move back up the chart of six places with the Remix "Woke Up Late" to #42 & is first Single from Drax Project to chart in Australia.
Panic! At The Disco rebounds back up eight places to #43 for "The Greatest Show" which is the third single lifted from the "The Greatest Showman: Reimagined" The album was released on November 16, 2018.
Jumping into the Top Fifty once again is the latest from Martin Garrix, "Ocean" which features the vocals of Khalid, it bounces back eight places to land at #47.
After entering The Hot 100 at #86 last week, Rita Ora featuring 6Lack jump up thirty three places to #53 with "Only Want You".
Climbing up the chart, this week is the Selena Gomez & Marhmello with their former #1 "Wolves", rising up fifteen places to #65.
Conrad Sewell also rebound's with his track "Healing Hands, up sixteen places to #73.
Dennis Lloyd moves up the chart with "Never Go Back", which moves up seven places to #80.
Amy Shark moves back up seven places to #85 with "All Loved Up", was the fourth single to be lifted from her #1 album "Love Monster".


DOWN:

We have two songs, dropping out of the Top 10 this week, the first is the Ellie Goulding & Diplo track featuring Swae Lee "Close To Me" (HP-8, WI10-3), last week drops down four places to #12 this week.
The Second song to drop out of the Top 10 this week is the George Ezra' "Staying At Tamara's track "Hold My Girl" (HP-10), (WI10-1), last week drops down three places to #13 this week.
pinks track "A Million Dreams" begins its fall back down eleven places to #23.
Dan + Shay track "Tequilla" (HP-15) is down five places to #31.
Calvin Harris & Rag'n'Bone Mans track "Giant" tumbles down twelve places to #33.
Lady Gaga & Bradley Coopers "A Star Is Born" Single "Shallow" continues its drop down the chart as it drops, nineteen places to #37, the Oscar win is starting wear off.
Jonas Blue featuring the vocals of Jack & Jack, drops to the edge of The Top Forty with "Rise" which drops six places to #38.
Ariana Grande's former #1 track "thank u, next ", continues to stumble down ten places to rest at #40
5 Seconds Of Summer featuring Julia Michaels track,"Lie To Me" falls twenty places to #48 after at one time looking like it was going start a new ascent.
benny blanco, Halsey & Khalid being their descent down the chart once again, falling six places to #49 with their single "Eastside".
Conrad Sewell's lastest single "Love Me Anyway" is down ten places to #50.
Peking Duk & Jack River continues heir descent down the chart with "Sugar" as it drops twelve places to land at #51.
Post Malone reverse course and slowly begins his descent down the Hot 100 with the track "Wow." drops down six places to #58.
Dean Lewis's former #1 track "Be Alright" falls down ten places to #59.
Fergus James track "What Are We Waiting For", 19 Year Old singer songwriter from Armidale, NSW, living in Sydney writing music in his aunt's spare bedroom, continues his stay in the Hot 100 as it gets to just 5 Weeks on the chart, but drops four spots to #63.
Rudimental's track featuring Jess Glynne, Macklemore & Dan Caplen "These Days" continues to hold on despite it dropping down eightplaces to #72.
The Chainsmokers & Coldplay falls down the chart with "Something Just Like This" (HP-1), falling down eight places to #77.
Justin Timberlake track "Can't Stop The Feeling" drops down twelve places to #75 and has spent a total of 132 weeks on The Hot 100.
Calvin Harris & Dua Lipa's "One Kiss" (HP-3) drops eleven places to #87.
Nelson-born pop star Anna Robinson has had a pretty specular run since her first single 'Don't You Forget About Me' was released in 2017, Sure to increase that colossal figure is her latest offering, 'Karma', a song that "explores the pain of early heartbreak" through the lens of some form of spiritual retribution, which drops eleven spots to #90.
Dua Lipa's track "New Rules" drops eight places to #93.


NEW ENTRIES:

#52 - So Am I is a song by American singer Ava Max, released on March 7, 2019, Max has said the song is about what makes people unique and different from each other.

#76 - I Can't Get Enough is an English-Spanish song by American producer Benny Blanco, Puerto Rican producer Tainy, American singer Selena Gomez & Colombian singer J Balvin. It was released as a single on February 28, 2019. It was sent to radio on March 12, 2019

#78 - Don't Call Me Up is a song by British singer Mabel, included on the 2019 re-issue of her debut mixtape, Ivy to Roses. It was released by Polydor Records on 18 January 2019. "Don't Call Me Up" was written by Mabel, Camille Purcell, and Steve Mac, who also produced the song.

#88 - Don't Be So Hard On Yourself is a song by Australian singer/songwriter Alex Lahey featured on her second album The Best Of Luck Club, due for release on 17 May 2019.

#91 - Johnny Run Away is a song by Australian musician Tones and I, it was released on February 28, 2019.

#98 - FU is a song by Australian Indie Band WAAX. It was released on 22 February, 2019.
So Am I
Ava Max
I ATL/WMA
"So Am I" is a song by American singer Ava Max, released on March 7, 2019, as written by Amanda Koci, Henry Walter, Maria Smith, Victor Thell, Gigi Grombacher & Rollo Spreckley & Was Produced by Cirkut."So Am I" was the most added song on radio the week following its release. "So Am I" is This Week's
Hot Debut
entering the Hot 100 at #52.

Ava Max's all-conquering "Sweet But Psycho" is nothing short of a phenomenon. The perky electro-pop anthem reached number one in more than a dozen countries, racked up more than 400 million Spotify streams and is still climbing in the US. Now, she's ready to do it all again with "So Am I." Like her breakthrough single, the banger was produced by Cirkut and has a very relatable message. "Do you ever feel like a misfit, everything inside you is dark and twisted," the 25-year-old sings on the chorus. "Oh, but it's okay to be different, 'cause baby so am I."

"[The song] is about loving yourself, being different, being an outcast and not fitting in the format that society wants to put us in - just celebrating what really makes you different," Ava explains. "Whenever I'm feeling down, I remind myself that my flaws make me perfect, because in reality there is no perfect." I asked the rising pop star if the message is based on real-life experience. "Definitely! I was expelled for standing up to a bully and I would do it again today," she reveals. "It's important for us all to celebrate our inner misfit."

That experience explains her decision to set the video in a high school. "That's where bullying begins and where we start feeling like we need to conform," Ava elaborates. Another impressive element of the visual is the choreography, which was absent from the "Sweet But Psycho" video. "I love that form of self expression," the hitmaker says in reference to dancing. "It gives me a way to speak in another language." Oh, and as for that all-Albanian collaboration with Bebe Rexha, Dua Lipa and Rita Ora? Well, nothing has come of it yet. "We are all so busy!"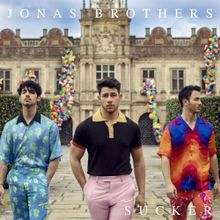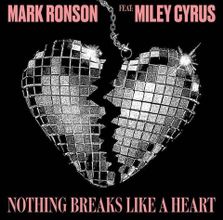 1
I Can't Have Nice Things
CXLOE | IND
2
Two Of Us
Louis Tomlinson | ARISTA/SME
3
Heaven
San Mei | IND
4
This Is How We Party
R3HAB & Icona Pop | IND
5
Mess
Noah Kahan | REPUBLIC/UMA
6
Hide And Seek
Slumberjack ft. Claire Ridgely | ONELOVE

7
Like I Remember You
Vera Blue | ISL/UMA

8
New House
Rex Orange County | IND

9
Without A Blush
Hatchie | MUSHROOM
10
Not Angry Anymore
Thelma Plum | WMA
1
Who Do You Love
The Chainsmokers ft. 5 Seconds Of Summer | EMI/SME
2
7 Minutes
Dean Lewis | ISL/UMA
3
Waiting
KIAN | EMI
4
Mess Her Up
Amy Shark | WL/SME
5
Good Lord
Birds Of Tokyo | EMI
6
Exit Sign
Hilltop Hoods ft. Illy & Ecca Vandal | HTH/UMA

7
1999
Charli XCX & Troye Sivan| ATL/WMA

8
Before I Go
Guy Sebastian | SME

9
i'm so tired...
Lauv & Troye Sivan | EMI/IND
10
Youngblood
5 Seconds Of Summer | CAP/EMI
1
So Am I
Ava Max | ATL/WMA
2
Someone You Loved
Lewis Capaldi | UMA
3
Here With Me
Marshmello ft. CHVRCHES | UMA
4
Two Of Us
Louis Tomlinson | ARISTA/SME
5
Nobody
Mac DeMarco | CAR
6
Last Hurrah
Bebe Rexha | WB/WMA
7
Pasta
Angie McMahon | IND
8
Sanity
Nick Murphy / Chet Faker | FC
9
Bad Vibes
K.Flay | IGA/UMA
10
Climate
Ruby Fields | IND
I Remember
Betty Who
Now Or Never
The Aston Shuffle
I Want You
Tayla Parx
Wonder
Rachel Platten
Win
Nasty Cherry
Stay
The Aston Shuffle & Fabich
Future
Nathan Smart
Told You So
HRVY
All The Lies
Alok, Felix Jaehn & The Vamps
Lazy Boy
Brittany Maggs